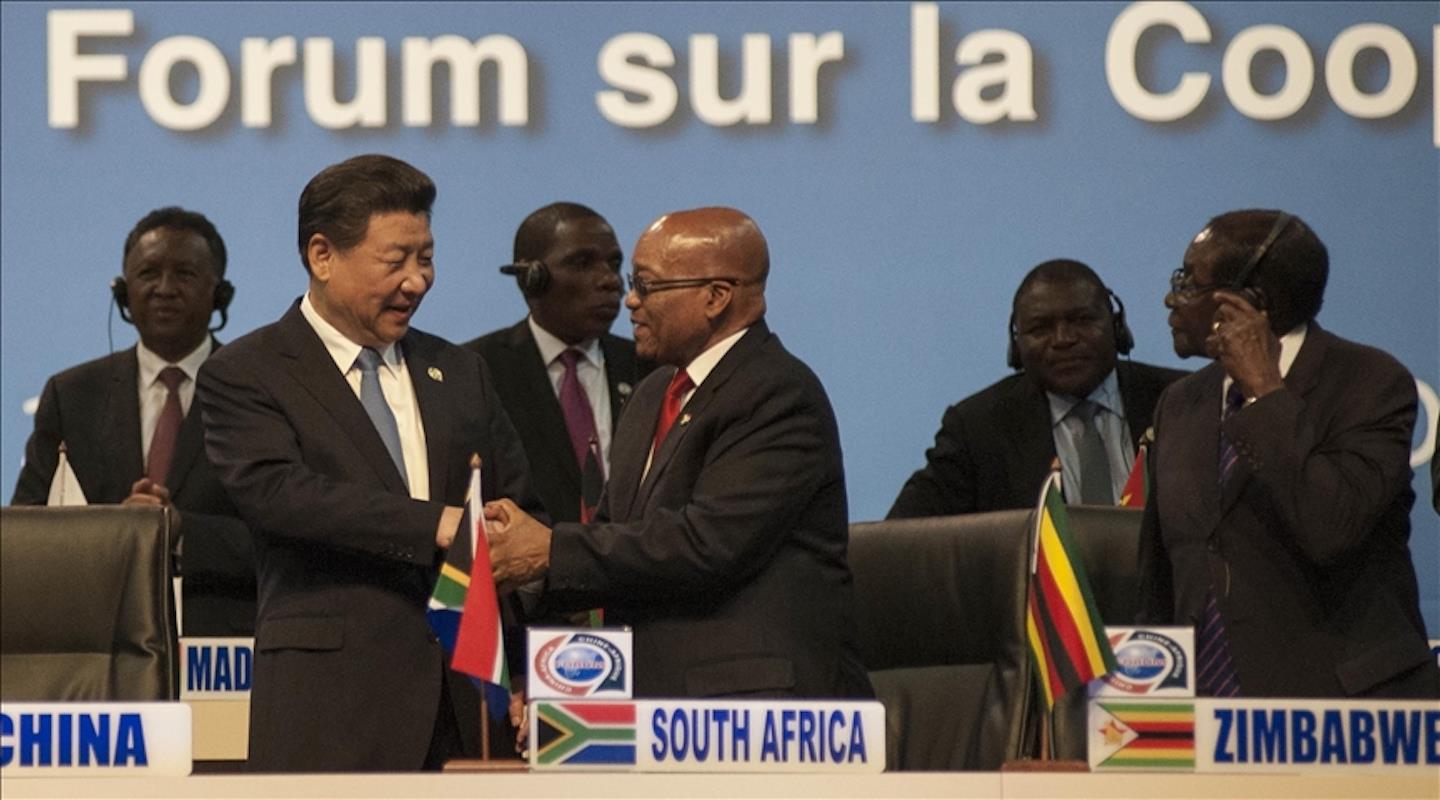 The "rise of China" in the past three decades has seen the country's influence increase in virtually all corners of the world. While China's geopolitical sway is most evident in its "near abroad," such as in Central, South, and East Asia, as well in the maritime domain in the South China Sea, Africa has also become a continent where Chinese influence has become pervasive—at least economically. Yet, a number of strategic, but remote, economic projects in which Chinese businesses are engaging in Africa present security challenges for the country.
China's potential responses to such security challenges remain unclear. However, if China emulates its Eurasian security partner—Russia—the country can be expected to consider placing Chinese "contractors" on the ground in Africa to guard its economic interests. Russia, for its part, already is expanding its own version of the French Foreign Legion in Africa with the Wagner Group consolidating its presence in Sudan, among other countries.
While thus far the U.S-China competition in Africa has primarily involved economics, it is possible that in the ensuing decade geopolitics and security will increasingly factor into the equation.
The Killings of Chinese Nationals in CAR
An illustrative case that represents China's newfound security challenges in Africa as it expands its economic footprint to remote and often unstable parts of the continent occurred in March in Central African Republic (CAR) when nine Chinese mining employees were killed at a newly opened gold mine in northeastern CAR near its borders with Chad, South Sudan, and Sudan. For China, extracting and hoarding gold has become more of a strategic national priority as the gold price has risen above $2000 per ounce this year and has achieved its all-time high, which exceeded the previous high of the early 2010s. In May, Chinese gold reserves had also increased for the sixth straight month as trends of inflation and de-dollarization globally persisted. This makes digging in CAR apparently a worthwhile investment for Chinese companies, despite the risks of operating in an area surrounded by conflict.
Yet, given the remoteness of CAR, and especially its northeastern region, and the fact that CAR—like its northern neighbors in Chad, South, Sudan, and Sudan—has been embroiled in domestic unrest for years, it has been nearly impossible for China to investigate the killers of its mining employees. The killings, however, were urgent and serious enough to warrant a reaction from Chinese President Xi Jinping. He publicly called on the perpetrators to be "punished severely," albeit with China hampered in fulfilling this demand through lacking any mechanism to implement a punishment, let alone an investigation.
CAR's government blames anti-government rebels for the killings, while security analysts and some Western officials have suspected that Russian Wagner mercenaries were involved. In the case of the former, the CAR government has every incentive to blame the armed opposition to garner international support for its own rule. Meanwhile, Wagner mercenaries would seem unlikely to target Chinese nationals given Russia's geopolitical alliance with China regarding the Ukraine war and opposition to U.S foreign policy, but at the same time, Wagner mercenaries, may have stealthily conducted the attack—and simply not claimed it—for purely profit motives and benefitted from the "plausible deniability" since they know any proper investigation by China would be nearly impossible.
China's Overseas Security Options
Whoever conducted the attack, China still does not have at its disposal the channels for dealing with this security incident that it does elsewhere in the world—and especially in its "near abroad"—where it is economically active. For example, the Central Asian states, unlike CAR, tend to be run by hardliners, or "strongmen," whose writs and security forces structures extend throughout their countries' sovereign territories. Likewise, although Pakistan's writ is challenged by ethno-nationalist separatist groups in Sindh and Balochistan and the Pakistani Taliban in the northwestern tribal areas, Pakistan and China are "all-weather" allies.
As a result, Pakistan does its utmost to respond to Chinese security concerns. For example, Pakistani security services swiftly arrested in Karachi the Baloch separatist bomb-maker who prepared the explosive that a female suicide bomber used to kill three Chinese Belt and Road Initiative (BRI) engineers in 2022. China, therefore, has a level of confidence in its Central Asian neighbors and Pakistan, if not also the Taliban in Afghanistan. In the case of the latter, after Islamic State in Khorasan Province (ISKP) conducted a hotel attack in Kabul that killed Chinese nationals in 2022, the Taliban promised to provide security for Chinese companies, whose investment would boost the Afghan economy and, therefore, legitimize Taliban rule.
Meanwhile, in Southeast Asia, China and four Mekong Delta states, including Thailand, Laos, Cambodia, and even rival Vietnam—have conducted joint patrols to counter drug trafficking and other forms of riverine criminality ever since 12 Chinese sailors were killed by suspected drug traffickers on the Mekong in 2012. In the South China Sea, China is largely on its own because it conflicts with other countries over maritime claims in the sea, including those with U.S. military backing like the Philippines. However, China's military expenditure, which was raised by more than 7% last year, makes it more than capable of defending what it considers its vital strategic interests in the sea.
Next Steps for Chinese (and Russia) Security in Africa
The key question for China is how it will guard its interests and nationals as they expand their economic activities to countries in Africa. One possibility is that China will emulate in some form its Russian counterparts' own deployment of Wagner mercenaries, who support Russia's purported foreign policy and the host countries' national security objectives in countering terrorism or lawlessness in African countries. Yet, Chinese contractors in Africa could further enable Chinese companies to engage in illegal activities, whether related to mining, logging, or extracting other resources, with the "contractors" protecting, but also providing cover for, such operations and acting as intermediaries with corrupt local-level officials, as has occurred with Wagner in Africa.
Such activities mean profits from those resources are not necessarily shared by those countries' citizens, but rather by local power-brokers and the mercenaries and their funders. While corrupt practices in Africa are not exclusive to China, it is notable that two Chinese nationals were sentenced to prison in Nigeria in April for attempting to bribe officials into giving them beneficial contracts. Thus, any entrenchment of Chinese companies in remote regions where central governments have little access, such as CAR, could jeopardize rule of law, especially if Chinese "contractors" bolster such operations.
A second risk is that Chinese "contractors" could emulate the Russian Wagner mercenaries, which have been involved in supporting other militaries on the continent, including in operations that result in massive human rights abuses. As noted in CAR, it is even possible that the Wagner mercenaries were involved in an attack on Chinese miners not necessarily out of anti-Chinese animus but simply for profit motives. Therefore, it is also possible that Chinese mercenaries could do the same against the U.S. or other countries' interests on the continent and use plausible deniability as a defense. Simply put, the risk of small-scale proxy battles will only increase as more unaccountable paramilitary or mercenary forces expand on the continent.
Conclusion
Deploying "security guards" or some other form of the mercenary contingent is one option that has been tried and tested by Russia in Africa but with negative effects on the rule of law and accountability as well as for civilians who have suffered from "counter-terrorism operations" involving Wagner Group. Xi Jinping's response to the CAR attack indicates that China will seek some solution for guarding its interests, with "contractors" being one possibility. This will warrant attention from the U.S, since such contractors, as in the Russian case, have the tendency to operate semi-autonomously—and often malevolently—and they can support their own nation's objectives, such as to support-pro-Beijing regimes in Africa, which themselves may be authoritarian and antagonistic towards the U.S.
__________________________________
Orion Policy Institute (OPI) is an independent, non-profit, tax-exempt think tank focusing on a broad range of issues at the local, national, and global levels. OPI does not take institutional policy positions. Accordingly, all views, positions, and conclusions represented herein should be understood to be solely those of the author(s) and do not necessarily reflect the views of OPI.