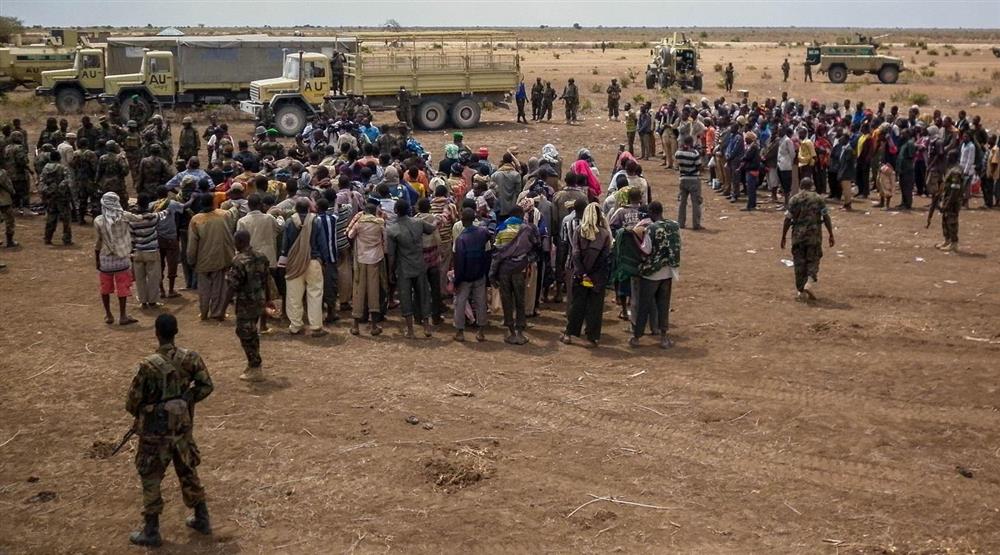 Our senior expert Ismail Onat wrote for the Africa platform at the London School of Economics and Political Science on the (in)significance of Al-Shabaab's pledging allegiance to AlQaeda in Somalia and the AfricanUnion based on his research with Dr. Ahmet Guler and Dr. Henda Hsu.
You can reach the full article at http://blogs.lse.ac.uk/africaatlse/2021/09/22/has-al-shabaabs-allegiance-pledge-to-al-qaida-influence-bombing-campaign-africa-somalia-jihadism/
Summary

Similar to several insurgent groups in Africa, Al-Shabaab in Somalia has pledged allegiance to al-Qaeda, which has implications for people`s safety on the continent.
Some policymakers, practitioners, and scholars assume that a pledge between insurgent groups increases terrorism in the base country or elsewhere.
However, a new analysis finds that Al-Shabaab`s bombing attacks did not significantly change in Africa after the group pledged allegiance to al-Qaeda, which has implications for international stakeholders who are at risk of reproducing terrorist propaganda efforts.
As the leading actor of the global jihadist movement, al-Qaeda has developed a global alliance network with terrorist organizations around the world that share similar ideologies and goals. Several insurgent groups in Africa and the Middle East have pledged allegiance to al-Qaeda, declaring a cooperative relationship and support for each other.
Based in Somalia, Al-Shabaab has carried out major terrorist attacks, including in surrounding countries such as Kenya and Uganda. The leaders of Al-Shabaab swore allegiance to al-Qaeda under the leadership of Usama bin Laden, but its pledge was formally accepted by Ayman Al-Zawahiri, the successor of bin Laden, in 2012.
Counterterrorism policymakers, practitioners, and scholars have different opinions on the influence of pledging on Al-Shabaab's terrorist activities. Some counterterrorism experts have stated that pledging allegiance was a key strategy for Al-Shabaab to expand its activities and increase its success.
On the other hand, others have stated that pledging allegiance was a symbolic action, which aims to propagate the ideology of the group and motivate its supporters. Still, other experts and scholars suggested that pledging allegiance was counterproductive because it led to organizational issues and attracted global attention from key counterterrorism players.
How does this formal expansion strategy influence a small group`s activities in a specific form of terrorism? In our research, we tested the role of pledging allegiance to terrorist activities of Al-Shabaab in Africa by analyzing its bombing activities before and after its pledge to al-Qaeda.
How Al-Shabaab's pledge affected bombing activities
The vector autoregressive (VAR) model in our study provides a way to examine the impact of Al-Shabaab's pledge to Al-Qaeda on the occurrence and lethality of bombing or explosive attacks in Africa. To accomplish this, our VAR model accounts for interactions between the two time series of bombing/explosive attacks and associated fatalities. Simultaneously, the models consider the impact of the pledging of allegiance on these two series.
Furthermore, the incidence (i.e., the number of bombings in a quarter) and lethality of bombing/explosive attacks (i.e., the number of casualties in the bombings) may interact and influence the future behaviors of one another. For instance, less frequent bombings may result in more fatalities, or more bombings may cause more fatalities, and so forth. Therefore, the impact of pledging may evolve over time within this cycle of interactions between the two series.
Nevertheless, the results of our analysis showed that there was no immediate nor long-term impact of Al-Shabaab pledging allegiance to al-Qaeda on the frequency and lethality of the bombing activities.
Even though we see a verbal commitment in the form of pledging allegiance between the two violent groups, it appears that this cooperative relationship did not bring enough logistical/operational support to increase the performance of Al-Shabaab on the ground.
Three factors limiting the impact
There may be several explanations for our findings. First, the timing of the pledge was not ideal for al-Qaeda to provide sufficient support to Al-Shabaab due to its declining power, as a result of consistent counterterrorism efforts from the US and its allies, and also fierce competition with other jihadist organizations such as Islamic State (IS) in the global jihadist movement.
When IS invited Al-Shabaab to pledge to IS in 2015, this caused a rift among Al-Shabaab militants and caused the formation of a splinter group, Jahba East Africa, which pledged allegiance to IS and started to compete with Al-Shabaab in the region.
Second, Al-Shabaab had to change its focus from domestic to regional terrorist attacks after pledging to al-Qaeda, but this strategy shift increased pressure against them from international counterterrorism actors, such as the United States and the African Union. For example, when the leader of Al-Shabaab, Godane, was killed in a US airstrike in 2014, this move deepened leadership struggles and intensified internal power struggles among senior members of the group.
Third, the global jihadist agenda and the Wahhabi/Salafist ideology of al-Qaida did not align with the national goals of Al-Shabaab and the local concerns of Somalian clans. While Al-Shabaab's leader, Ahmed Abdi Godane, was more aligned with the global jihadist ideology, other senior leaders such as Sheikh Mukhtar Robow and Hasan Dahir Aweys had national/local concerns.
Substantially, we suggest pledging allegiance does not improve the organizational performance (such as more incidents) of terrorist organizations. Hence, the stakeholders (i.e., policymakers, practitioners, and scholars) should cautiously evaluate the declaration of pledging allegiance between terrorist organizations and keep in mind the goal of making propaganda for organizational survival and revitalization of a terrorist group.
Of course, counterterrorism policies should continue to observe all cooperative relationship efforts between terrorist organizations, because any low-end cooperation such as pledging may evolve into high-end cooperation or merge with al-Qaida. But placing too much emphasis on the declaration of pledging allegiance may inadvertently serve the goals of terrorist organizations by providing a basis for their propaganda efforts in Africa, particularly where governance is weak.
__________________________________
Orion Policy Institute (OPI) is an independent, non-profit, tax-exempt think tank focusing on a broad range of issues at the local, national, and global levels. OPI does not take institutional policy positions. Accordingly, all views, positions, and conclusions represented herein should be understood to be solely those of the author(s) and do not necessarily reflect the views of OPI.
_________________
Ismail Onat is an associate professor at the University of Scranton, Pennsylvania. He also serves as a senior expert at the Orion Policy Institute. His research focuses on public safety, program evaluation on the effectiveness of government policies, and public perceptions of safety.