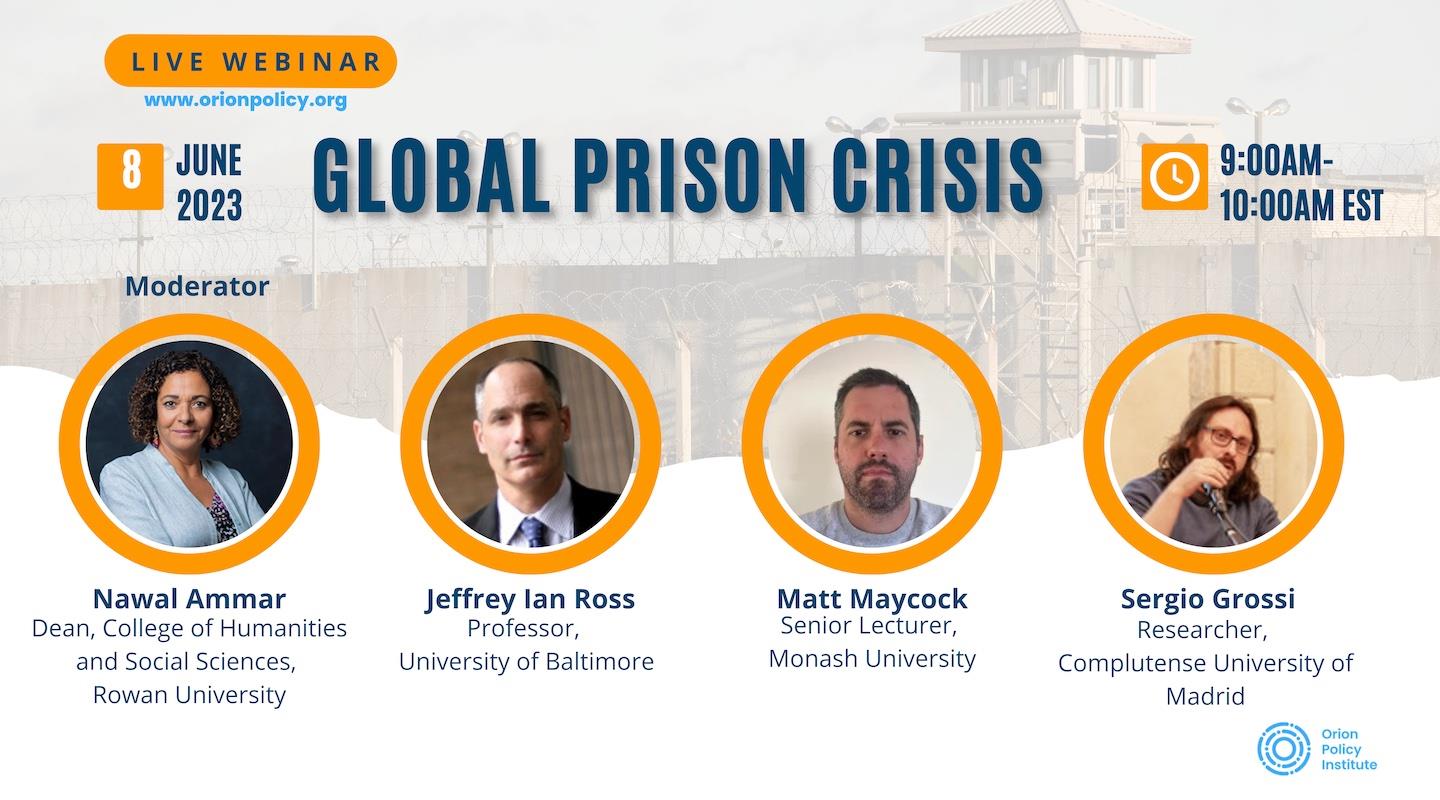 Join us for a live Webinar on Thursday, June 8, 2023, between 9:00 AM - 10:00 AM (EST) for a conversation on the global prison crisis. The conversation will cover the response to the Covid-19 crisis within prison settings, education, and reintegration in prison in crisis with responses from the Global South, and correction systems crisis in general.
The panelists include:
1- Nawal Ammar (moderator), Dean of the College of Humanities and Social Sciences and Founding Dean of the School of Professional Studies, Rowan University.
2- Jeffrey Ian Ross, Professor at the School of Criminal Justice, University of Baltimore.
3- Matt Maycock, Senior Lecturer of Criminology, Monash University.
4- Sergio Grossi,
Researcher and Marie Curie Fellow, Complutense University of Madrid.
There will be a Q&A session at the end for participants. After registering, you will receive a confirmation email containing information about joining the webinar.
Register
here
.